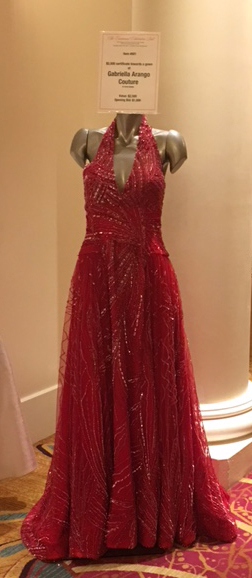 Auctions are an exciting component to an event and are an effective way to raise money for your organization. Eventures understands that a successful auction requires extensive planning and we will work seamlessly and professionally to conduct the auction in a way that is most beneficial for your organization.
Procurement is the most important aspect for the success of any auction. When determining what types of items to feature, organizations must consider event guests, their likes and interests, and their budget. A successful auction must have something for every type of guest. After more than 20 years of managing auctions, Eventures knows what items sell best and for how much. We can guide your organization in developing auction initiatives and securing items that will maximize bidding. Over the years, we have developed a list of local businesses that support numerous organizations in the community and can secure items from these businesses on behalf of your organization.
Eventures can help manage your auction process to be more efficient and ultimately more profitable. Our team will:
Develop and maintain the auction database
Assist with item procurement and manage all solicitation efforts
Create effective auction packages
Produce all printed materials (i.e. bid sheet, catalog, receipts, etc.)
Set up and staff the auction
Complete a detailed auction summary after the event
One of the biggest challenges that most organizations face is the checkout process – how to collect payment and distribute items in an organized and timely manner. Our team will properly manage this process to ensure your guests have an enjoyable experience, thereby creating the perfect end to an event.
Eventures is also qualified to manage BidPal, the mobile bidding and fundraising technology software. Our team can fully operate BidPal's Fundraising Suite and serve as the on-site Event Manager for the do-it-yourself (DIY) model now offered by BidPal.
Contact Us
9900 SW 107th Avenue,
Suite 101
Miami, FL 33176
Call: 305-274-4772
or fill out our
Contact us form